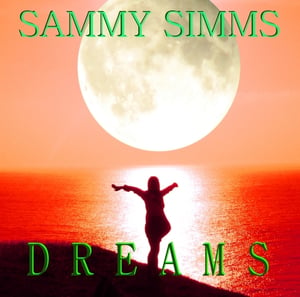 €

8.99
Dreams is a laid back, melancholic CD. Songs about friendship, love, joy and pain. Sadness and happiness often walk hand in hand. Those sad songs and Sammy shaped and created each other in a long journey towards the fulfillment of a dream. Sammy hopes to give you all something while he reaches out his hand and heart. He also hopes to inspire a few people to fulfill one of their own long-yearned-for-dreams.
All songs are composed, arranged, produced, recorded, mixed and mastered by Sammy himself.
Sammy has performed/programmed almost all vocals and instruments*.
*Features: G. Aberkrom/P. Finch on guitar
© 2011, Sammy Simms
H.O.T. Music Productions
For tracklists:
Click Discography
Want to hear some samples first?
Click Sammy's website
Rather buy in another store?
Click Stores overview
Important Note:
For bigger orders mail us at: homeofthemusic@hotmail.com
We will send you a special prized offer and if agreed, we will send you a personal link based on your ordering amount.